NASHERO Showcased in DMG MORI's Technology Excellence Magazine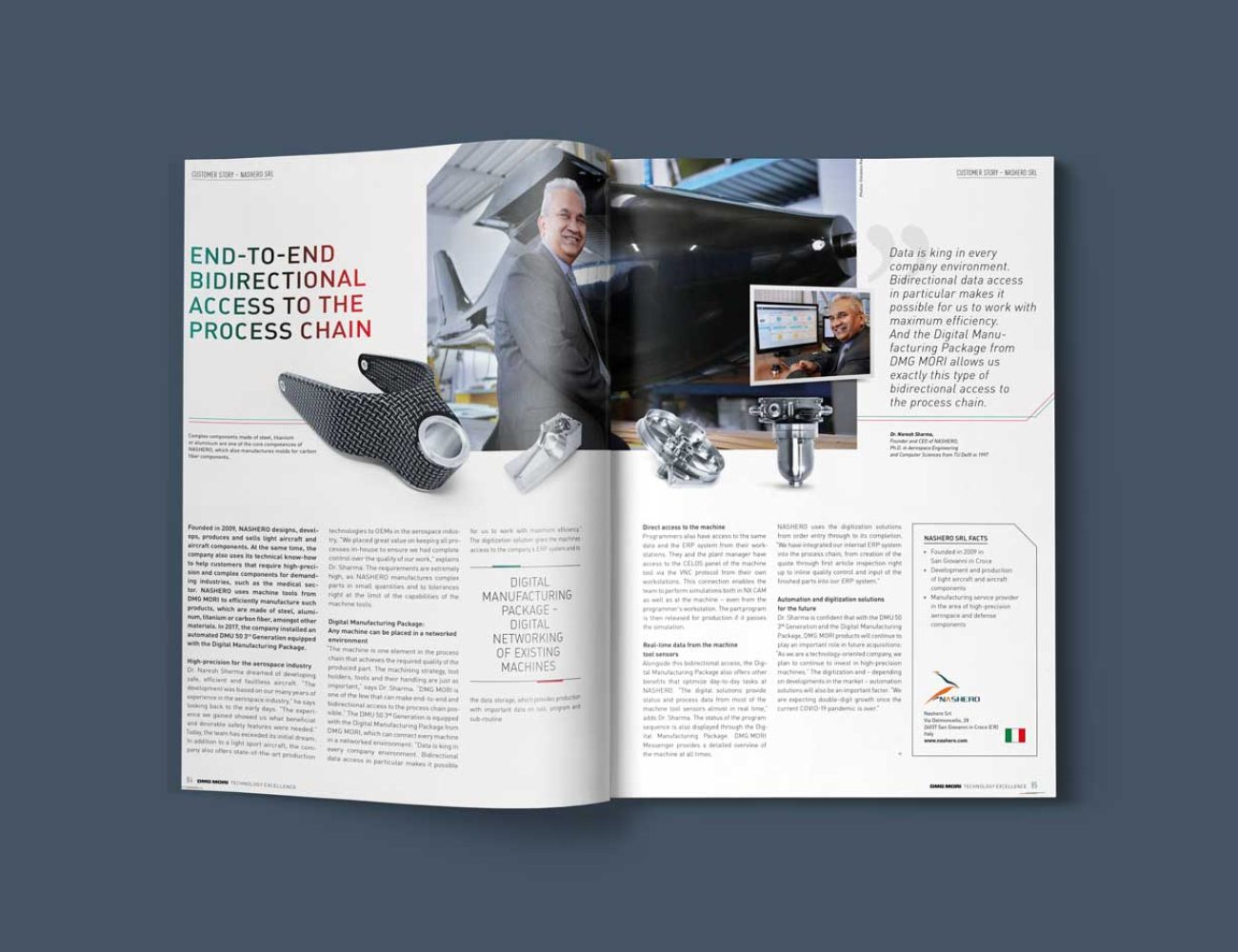 NASHERO takes center stage in DMG MORI's prestigious 'Technology Excellence' magazine, showcasing its remarkable advancements in precision machining and cutting-edge aerospace solutions.
In its 2022 edition of DMG MORI esteemed Technology Excellence Magazine, NASHERO was prominently featured. This recognition highlights the significant role that NASHERO plays in the aerospace and precision engineering sectors.
DMG MORI is a renowned global leader in the field of machine tools, known for their unwavering dedication to precision, efficiency, and cutting-edge technology. These machines form the backbone of various industries, including aerospace, by ensuring the highest level of precision in manufacturing. NASHERO's collaboration with DMG MORI is a testament to the company's commitment to excellence and innovation.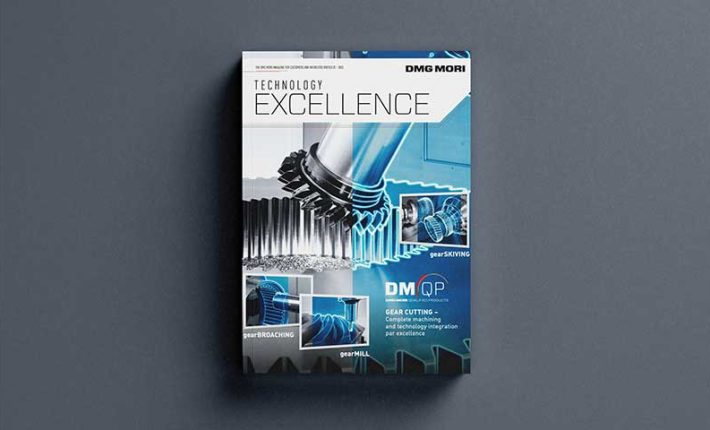 "We placed great value on keeping all processes in-house to ensure we had complete control over the quality of our work,"
Key Insights from the Article
The article in Technology Excellence Magazine provided valuable insights into NASHERO's journey and achievements in the aerospace and precision engineering domains. Established in 2009, NASHERO's primary mission is to design, develop, and produce outstanding light aircraft and aircraft components. Driven by a deep commitment to safety and efficiency, NASHERO offer advanced production technologies to OEMs.
Dr. Naresh Sharma, the visionary leader of NASHERO, harbored a dream of creating aircraft that not only delivered exceptional efficiency but also upheld the highest standards of safety. The article shed light on NASHERO's excellence in the aerospace sector and their dedication to safety.
A notable aspect highlighted in the article is NASHERO's decision to maintain control over the entire production process by keeping it in-house. This meticulous approach is crucial, particularly when manufacturing complex parts that demand the strictest tolerances.
The Power of Digital Manufacturing
NASHERO's partnership with DMG MORI has led to the integration of digital solutions into their operations. The Digital Manufacturing Package from DMG MORI has provided NASHERO with the ability to connect all their machines in a networked environment. This enhanced connectivity and data access have revolutionized their manufacturing processes, enhancing efficiency and adaptability.
The article elaborated on the real-time data provided by machine tool sensors, bidirectional access to the process chain, and integration with ERP systems. These digital solutions have optimized NASHERO's day-to-day tasks, ensuring seamless operations from order entry to completion.
Dr. Sharma expressed optimism regarding the future, emphasizing the pivotal role that DMG MORI's high-precision machines will continue to play in NASHERO's ongoing success. As a technology-oriented company, NASHERO plans to persistently invest in cutting-edge equipment, further solidifying their position in aerospace and precision engineering.
NASHERO's feature in DMG MORI's Technology Excellence Magazine underscores their commitment to innovation and excellence in aerospace and precision engineering. This recognition reflects the importance of their collaboration with DMG MORI and the profound impact of their work in these critical industries.
To read this article, click download.