ON TIME DELIVERY


AS9100 QUALITY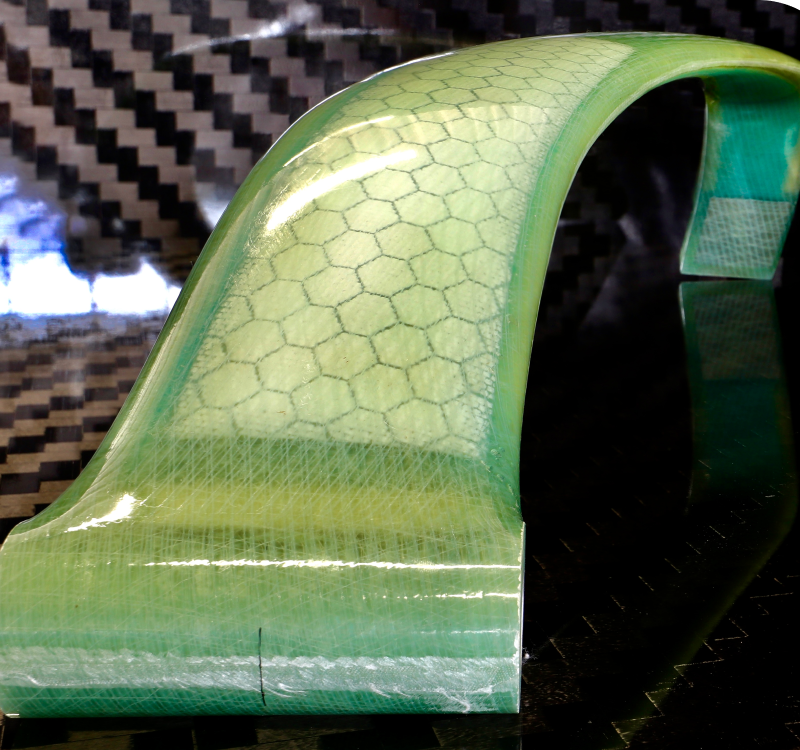 Filling the Gaps Elevating Performance
With our proprietary ZeroVoid® technology, NASHERO revolutionizes the production of out-of-autoclave parts, achieving an impeccable mirror-quality surface finish.
ZeroVoid® eliminates stress concentrations and ensures a remarkable high fatigue life, delivering superior durability and reliability. ZeroVoid® is capable of making co-cured single piece hybrid metal and composite components.
Experience the epitome of precision and excellence in every NASHERO part, crafted to exceed your expectations.
UNITING STRENGTH, DEFYING LIMITS
NASHERO showcases its expertise in metal and composites co-cured hybrid parts, where strength and reliability converge. Our net-shaped parts eliminate the need for edge-trimming, assembly, and secondary bonding providing unparalleled strength and reliability.
Experience the future of advanced manufacturing with NASHERO's hybrid composites, combining cutting-edge technology and precision engineering for optimal performance.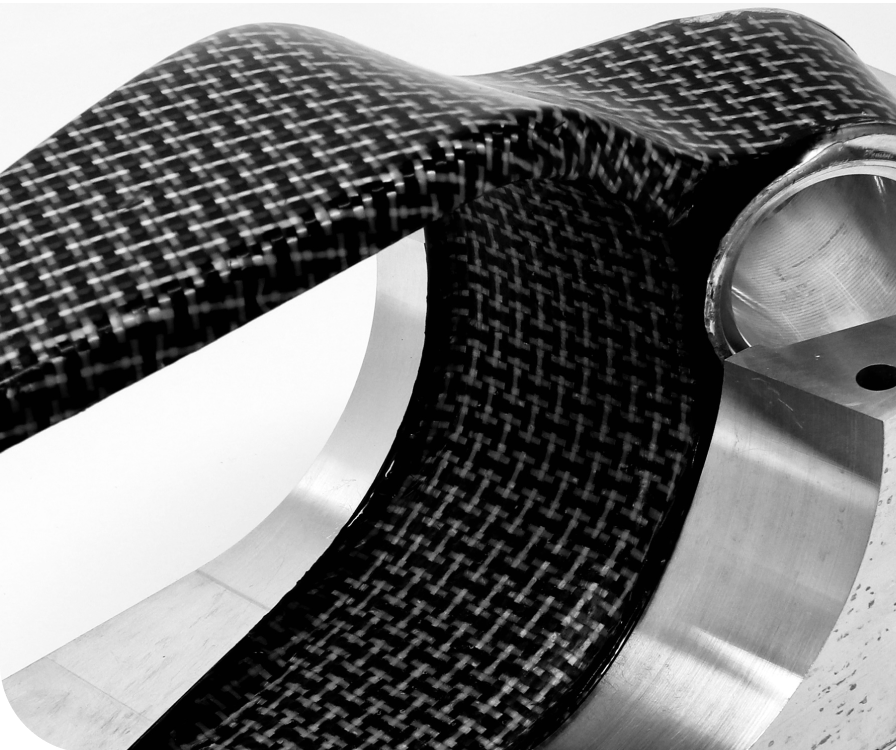 With our high precision CNC machines we develop metal parts with consistent dimensional tolerances within ±5 microns and ±2microns on holes.
Metal parts as large as 1000mm x 600mm x 400mm can be machined simultaneously allowing for a faster turn around time and shorter lead time. In-process metrology through in-machine probing ensures reduced wastage and precisely calibrated made-to-spec parts.
Our machining capabilities cover various metals and alloys, including Ti6Al4V, Al alloys, superalloys, and carbon composites. Additionally, our on-site pre-positioned raw materials enable on-demand burst capacity.
Bi-directional process control
What sets us apart is our highly customized secure ERP system. It's your virtual window into our meticulously managed production process, enabling you to track development progress remotely, from the first bolt to the final product. With NASHERO, you're not just receiving parts; you're gaining full visibility and control over the creation of your aerospace solutions, ensuring every detail aligns perfectly with your vision.
NASHERO's expertise extends far beyond individual components. We excel in crafting intricate assemblies and sub-assemblies, finely tuned to your aerospace needs.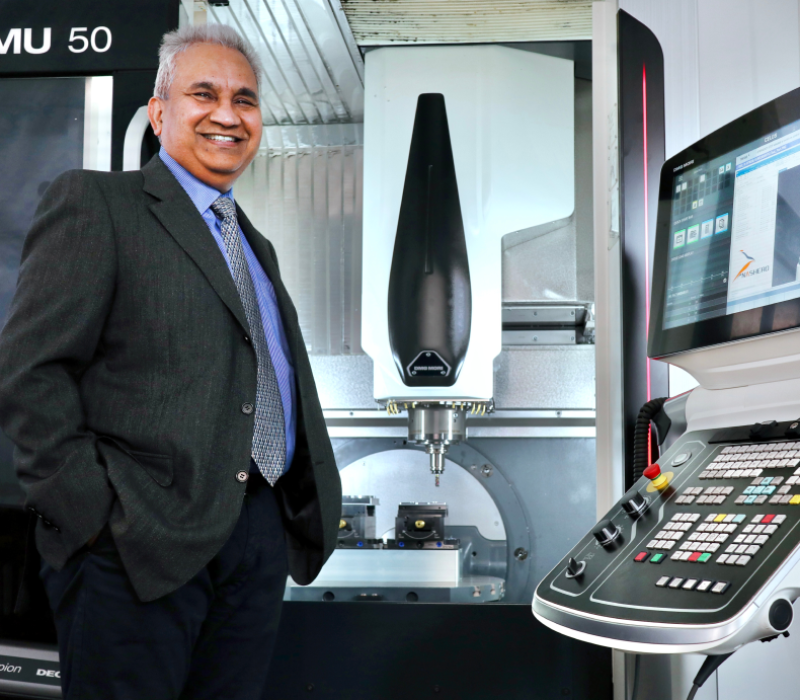 At NASHERO, we understand that building aircraft parts and aerospace systems demands more than just assembly. Our Turnkey Solutions encompass every stage of your project, from initial design to the finishing touches. We employ cutting-edge tools such as Finite Element Analysis (FEA) and Computational Fluid Dynamics (CFD) to ensure every component not only meets your specifications but also optimizes its performance. With NASHERO, your vision takes flight, seamlessly transitioning from concept to creation.
Precision Craftsmanship Starts with Quality
At NASHERO, our commitment to excellence extends to the tools and materials we employ.
We harness the unparalleled precision of DMG Mori's high-speed, large, 3-axis and 5-axis machines, allowing for concurrent production of multiple part sets with unmatched accuracy. We utilize top-quality Swiss, German, and Swedish tools, as well as tool holders, ensuring precision at every stage. Our 4-axis machine for composites and moulds has a volume of 4500mm x 1500mm x 500mm. Our curing ovens are 8.5m x 2.5m x 2.5m, with a capability of maintaining temperatures within ± 0.1˚C.
Our materials are sourced with meticulous attention to quality and traceability from AS9100 and AS9120 qualified suppliers. From certified aluminium alloys, Ti6Al4V, and superalloys to high-grade carbon composites, each component is handpicked for its reliability and performance. Our obsession with detail shines through in every micron, in every alloy, guaranteeing that our aerospace solutions meet the highest industry standards.
At NASHERO, precision craftsmanship begins with the finest tools and materials, providing you with aerospace solutions that soar above the rest.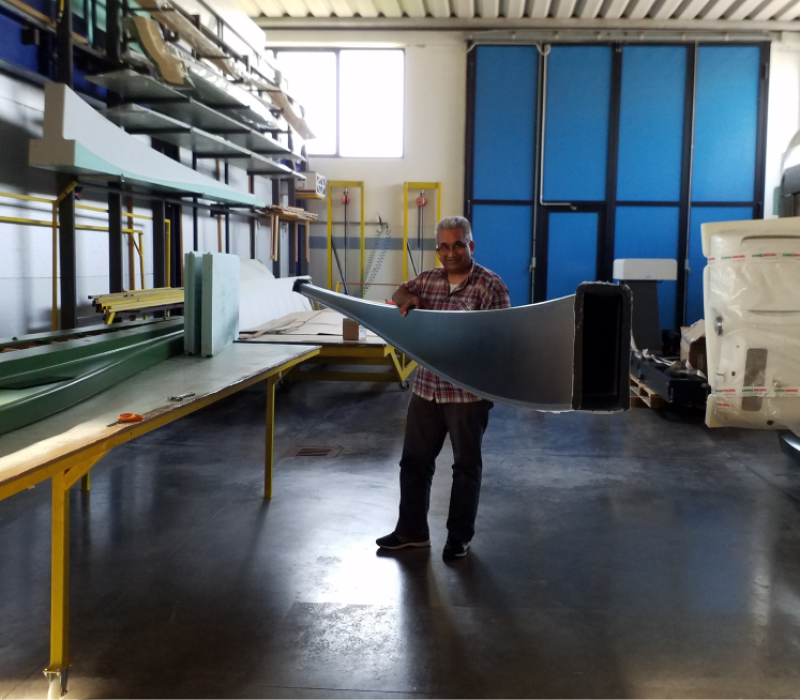 At NASHERO, we're not only dedicated to top-notch performance but also prioritize safety and environmental responsibility. Our processes safeguard both our skilled workers and the environment from the potential risks posed by chemicals and airborne fragments. Moreover, this approach significantly minimizes material scraps, leading to substantial cost savings.
In fact, NASHERO's commitment to sustainability has resulted in remarkable reductions in chemical waste, often reaching up to 30 percent less production waste. This means that when you choose NASHERO, you're not just investing in high-quality aerospace solutions; you're also supporting safer, more eco-friendly practices.