NASHERO Joins IR4I Cluster at Paris Airshow 2023: Showcasing Aerospace Expertise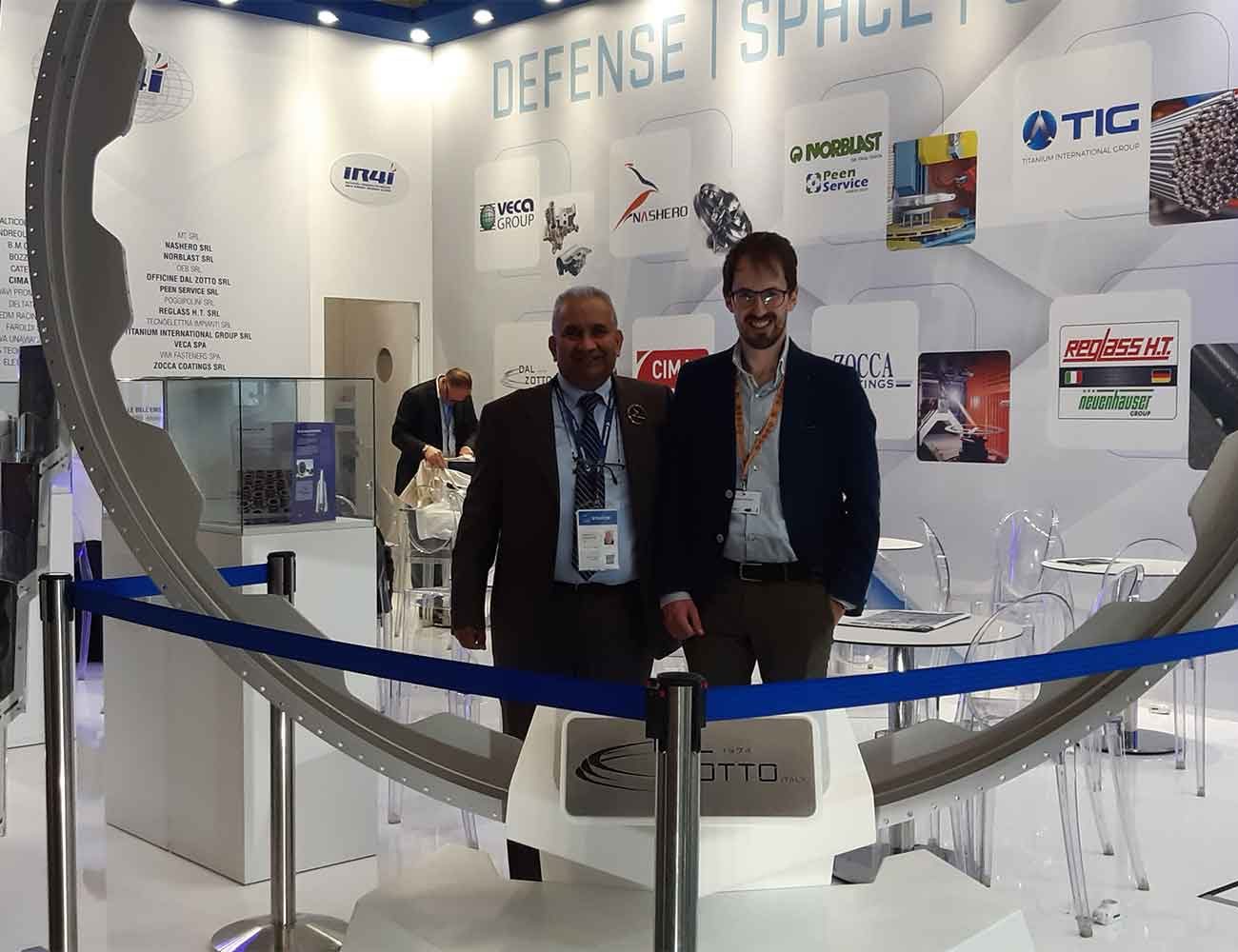 Paris, France - June 25, 2023 | NASHERO CEO Dr. Naresh Sharma and Dr. Albertino Arteiro, University of Porto, Portugal.
The Paris Airshow 2023 witnessed a remarkable gathering of innovative minds in the aerospace industry. Among the distinguished participants was NASHERO, a leading name in aerospace manufacturing, demonstrating its excellence in developing high-quality parts and cutting-edge technologies. NASHERO proudly took its place within the prestigious IR4I (Innovation & Research for Industry) cluster, further solidifying its commitment to advancing aerospace research and innovation.
The IR4I Cluster, with its mission deeply rooted in promoting innovation and research, aligns perfectly with NASHERO's dedication to pushing the boundaries of aerospace technology. This cluster represents a union of visionary companies from the Emilia-Romagna region, renowned for their exceptional contributions to various industries, including Formula 1, Top Racing, and advanced mechanics. The shared expertise and dedication of these companies have created a new high-tech leader with a strong foundation in research and product innovation.
One notable aspect of the cluster is the industry certifications held by its member companies, including the prestigious EN 9100 certification. These certifications underscore the commitment to delivering superior quality standards and achieving remarkable performances in the aerospace sector, an area where Emilia-Romagna's companies have consistently excelled.
NASHERO's participation in the Paris Airshow was marked by the showcase of its innovative ZeroVoid® technology. This innovation, which eliminates voids in composite parts, has the potential to revolutionize aerospace manufacturing by enhancing the structural integrity of critical components. As the global aerospace industry seeks continuous improvements, NASHERO's presence within the IR4I Cluster provides an opportunity for industry leaders to explore the advantages of this cutting-edge technology.
The Paris Airshow 2023 served as a platform for NASHERO to connect with aerospace manufacturers and companies interested in incorporating ZeroVoid technology into their operations. By participating in this esteemed event as part of the IR4I Cluster, NASHERO reinforced its commitment to collaborative research and innovation within the aerospace sector.
As the aerospace industry continues to evolve and explore new frontiers, NASHERO remains dedicated to pushing the boundaries of technology and innovation. The company's participation in the IR4I Cluster at the Paris Airshow 2023 reaffirms its position as a forward-thinking contributor to the future of aerospace manufacturing.